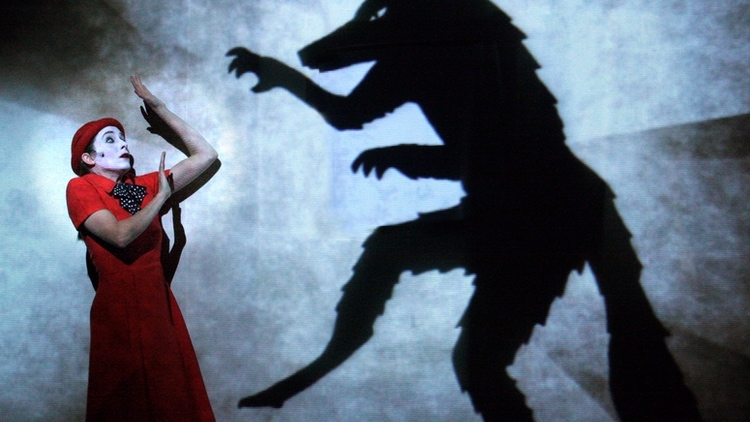 1927's The Animals and Childern Took to the Streets production photography by Nick Flintoff.
The British Council's biennial Edinburgh Showcase returns to the Fringe this year and for the first time will use digital media to give an "unprecedented global platform" to the 27 companies and artists whose work is being showcased.
Presenting its eighth edition, the British Council's Showcase brings promoters and arts managers from around the world to see UK companies performing at the Fringe.
For the first time the information about these companies and productions will be available to the public as well as Showcase delegates through a new website and iPhone app. Developed with a £50,000 digital opportunities grant from Arts Council England, the new platforms feature specially commissioned video trailers with interviews with artists combined with performance footage.
Whilst it is hoped that the new digital offering will help Showcase delegates better understand the work they can programme for their own venues the photos, videos, twitter feeds, blog posts and performance comments built into the system will also allow Fringe theatregoers to explore the artists' work.
A second phase to the project could see Showcase artists virtually followed around the globe as they tour, with audiences able to use the Showcase's iPhone and iPad app to review and comment on the shows.
Speaking about the project, Brendan Griggs, Head of Drama and Dance at the British Council, said: "The digital elements of this year's showcase break new ground by giving some of the UK's most innovative performing artists a global platform like never before.
"They will provide visitors to the festival with a deeper understanding of the programme that we have curated, offering more ways of engaging with the artists and their work."
Artists and companies included in the Showcase for 2011 include 1927, Action Hero, Billy Cowie, Curious, Blast Theory, Greyscale, Hannah Ringham and Glen Neath, Hetain Patel, Lundahl & Seitl, imitating the dog, Idle Motion, Michael Pinchbeck, Melanie Wilson, Proto-type Theater, Quarantine and Tim Crouch.
Producing houses bringing work to Edinburgh include Oxford Playhouse, Glasgow's Citizens Theatre and Dundee Rep who collaborate with Traverse Theatre Company. National Theatre Wales, who collaborate with Manchester-based Told By an Idiot, present their first ever production outside Wales at the Traverse.
For the first time a Welsh language show is included, with Sherman Cymru and Theatr Genedlaethol Cymru presenting Llwyth (Tribe) at The Sanctuary at St George's West as part of the Showcase.
The 2011 Showcase is the first to include dance programming, with companies including David Hughes Dance, Dog Kennel Hill Project, Protein and Tom Dale Company taking part.
Also included in the showcase, acclaimed Scottish actress and director Cora Bissett returns to the Fringe with her multi award-winning site-specific piece Roadkill, based on a real-life encounter with a young woman from Nigeria who had been trafficked to Scotland.
Originally published by Whatsontsage.com on 26 July 2011.