1. Streaming Platforms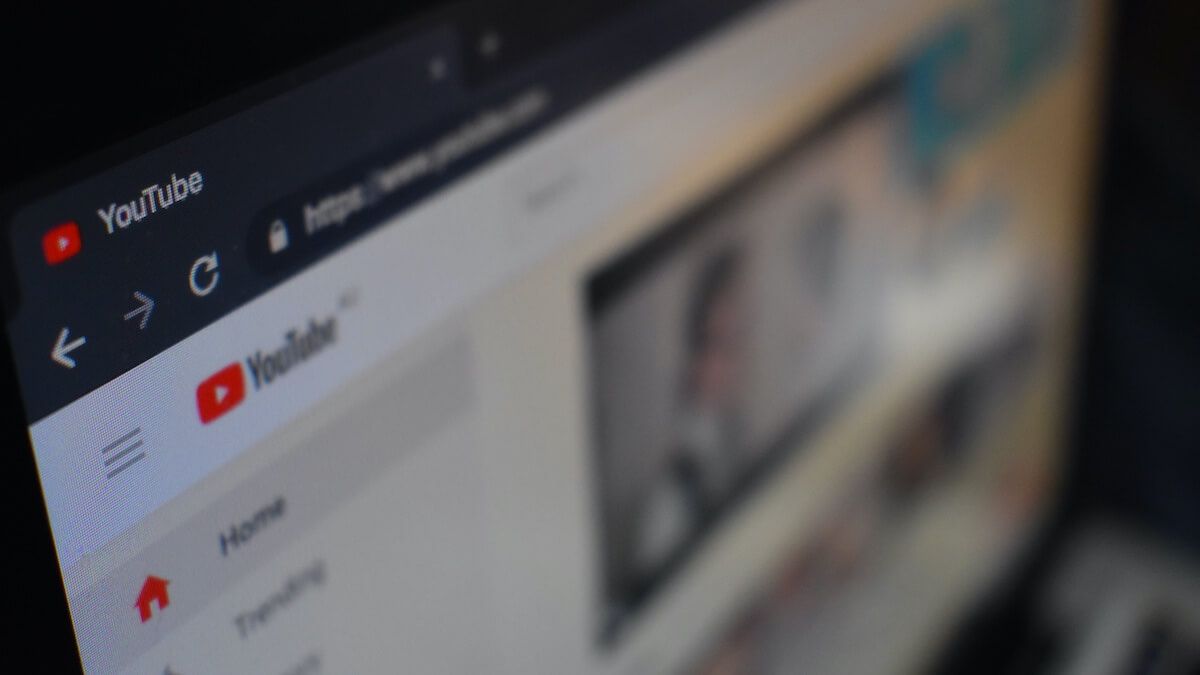 YouTube Screengrab by Kon Karampelas on Unsplash.
This is a post in a series of blogs about how to live stream a theatre production.
I've written it in direct response to the Coronavirus and the crisis that the performing arts faces in the coming months as we work out how to tell stories while being unable to gather to enjoy live performance.
This has turned into a long and detailed series of posts. In trying to respond to questions and interest from colleagues I've tried to be as detailed as I'd be for any consulting client when writing such a report.
My aim is to give actionable insights into the choices that you as an organisation or freelancer can use in terms of purchases, commercial strategy and technology.
The other posts in this series include:
My professional experience includes working in event cinema and the digitisation of the performing arts for Digital Theatre, live streaming the Whatsonstage Awards from the Prince of Wales Theatre and leading the build of a new English language teaching platform in Ready to Run.
I'd love to get contributions from others in the sector to help build out these posts. I feel my expertise lies mainly in the technology and commercial strategy aspects of live streaming.
Please do get in touch with [email protected] or @andrew_girvan if you would be up for contributing kit recommendations or further insights on rights, clearances and releases.
---
Contents
Introduction
There are a number of streaming platforms that will allow users to start streaming for free almost immediately. If you already have a community on these platforms, such as on Facebook, your audience can quickly be notified that you are "going live."
I've outlined the biggest players below in YouTube, Facebook Live and Twitch. Be warned, with the technology giants like Facebook, Google and Amazon "if you're not paying, you are the product." YouTube and Facebook Live are not charging you to live stream - and you're not able to charge your viewers - but those platforms are otherwise making money from their users being on their platform and highly engaged in your content.
As these platforms generally emerged first as video sharing platforms and have since added live streaming capabilities they will invariably capture and encode your live-streaming event for you to offer as a replay after, giving you the opportunity to download and archive. Having this video file then allows you to distribute it, presenting a different commercial model that of the free live stream. More on that in the distribution post.
If you don't want to put a cost barrier in the way of viewers getting access to your video then requesting donations might be a way to offset costs. I'll outline more of the ways to ask for donations online in a later post, but most organisations will be familiar with offering a PayPal link to their audiences.
Charging for access to content
I wanted to mainly focus in this post on ways that you can charge for access to live streamed events. That feels increasingly important in a world where we're seeking to ensure that artists are paid justly for their work, particularly when our primary means of gathering and entertaining is so under threat.
I quote producer Chris Grady when he says that "even £1 from each listener or viewer (rather than the £12-£20 we might pay to see you live) will validate you and help to feed the cat… We need to find a way to make this new platform a 'living' and not just an outlet for your charity and joy."
Customer information is vitally important
Crucially - and I cannot stress this enough - if you host a free live stream on YouTube or Facebook Live you are not going learn the identity of those who actually watched or attended your event. That is known only to the giant tech platform.
You will get analytics after the event that may give you watch times and geographic spread but you won't get email addresses or phone numbers for your mailing list that you can market to again, solicit feedback from or be able to generate any kind of meaningful relationship with as audience members and customers. This is the same in Facebook groups and Facebook pages.
You can see someone's name, you can interact with them, but as customers they are owned by Facebook and Facebook does not provide tools to easily gain marketing consents or export actionable data such as email addresses or phone numbers for those users.
The tech platform that you choose for your online streaming should facilitate payments from those viewing and allow users to register in such a way that you gain a GDPR-compliant opt-in marketing consent, otherwise it's as bad as touring into a venue and not being able to access your customer list. Let's not go down that slippery slope as an industry again!
YouTube
Cost: It is free to live stream on YouTube
Monetisation Options: Watching a live stream on YouTube is free to those viewing.
If you're generating enough views (tens or hundreds of thousands per video) then there are opportunities to make revenue from YouTube's built-in video advertising network however this is likely to be out of reach for most small-scale streamers. Here's why: online adverts are often priced on a cost per thousand model where the Latin mille is used for 'a thousand' - a CPM.
According to AdStage's Paid Media Benchmark Report for the first quarter of 2019, the median CPM for each thousand views or each thousand ad impressions was $7.50, of which YouTube takes 45% commission.
Donation links can be included in video descriptions, just make sure you include the "http://" part of the url for the link to be clickable by viewers. Otherwise they would need to copy and paste a link into their address bar, which is unlikely to happen.
Registered charities and US non-profits are able to use additional tools to request donations as part of YouTube's Social Impact program, part of Google's Nonprofit tools. These include call to actions and clickable links in or overlayed on the video itself. If you are an eligible charitable organisation make sure you are signed up through TechSoup and taking advantage of this and grants for Google Ads.
Read YouTube's introduction to live streaming
Use Cases: YouTube has the advantage of being the internet's ubiqutous video platform, and videos posted on YouTube stand the best chance of ranking in Google search results.
Depending on your organisation's video strategy you might already have video content uploaded to YouTube and already have subscribers. That becomes important if you're wanting to live stream using the YouTube app on a mobile device as you'll also need to have least 1,000 subscribers to your channel in order to do that.
It's worth noting that before you can go live on YouTube you need to request to enable live streaming on your channel. Your channel will need to be verified and YouTube warn that enabling live streaming for the first time can take up to 24 hours. If you don't have at least 1,000 subscribers to your channel you'll be restricted to live streaming from a computer rather than your mobile.
All YouTube videos can be set as public (available to everyone using YouTube), private (only available to people who you invite using their email address) or unlisted (accessible to anyone with the url of the video) and YouTube live streams have the same permissions.
Using a private YouTube video it's possible to share a video event with 50 people as long as their email addresses are tied to Google accounts. I've seen this floated as a possible monetisation option where attendees are managed as one of the 50 who have been given access to the YouTube video.
However it's worth noting that the invited email addresses have to be associated with a Google account (either a @gmail.com address or one that's run through G Suite) so managing access for the 50 attendees could quickly become problematic as that they consider their "real" email address might not allow them access to a private YouTube live stream. Money would also have to be managed outside YouTube making this far from ideal if you're managing more than a single live stream performance.
Facebook Live
Cost: It is free to live stream on Facebook Live
Monetisation Options: Watching a live stream on Facebook Live is free to those viewing.
Post descriptions can be used to accept donations, but these would need to be facilitated through an existing platform like a PayPal link. Facebook also has a non-profit toolkit which you can use to accept donations through Facebook Payments but to be able to take advantage of this you'd need to be a verified by them as a non-profit and the tools aren't available in all countries.
Read Facebook's introduction to Facebook Live
Use Cases: If your organisation has invested in growing a community on Facebook then going live to your Facebook Page might be a great free option for you.
Live video can be streamed by an individual user or by your organisation's Page, so make sure you're acting as the right profile before you kick off! Starting your live stream is as simple as going to the Facebook app on your phone, starting a new post and chosing "Go Live" as the type.
That's exactly what The Showstoppers did to live stream a 45-minute improvised musical from the stage of the Lyric Theatre, Shaftesbury Avenue minutes after SOLT/UK Theatre advised that theatres close to the public.
That show, which was live streamed from a handheld mobile phone on the stage of an otherwise empty West End hose, has attracted over 82,000 views at the point of writing. Facebook's count of what constitutes a "view" is only 3 seconds of viewing - less strict than YouTube's counting - so numbers can appear high.
One of the really nice things about Facebook Live is the amount of realtime feedback that you get from your audience, particularly with the placement in their mobile viewer of likes, smiles, hearts and comments. With a large audience, events feel very communal on Facebook Live and audience members can ask questions and make comments.
In terms of the path of least resistance to streaming, Facebook Live is probably going to be it for small-scale arts organisations or small producers.
The ability to start live streaming from your phone or desktop without having to go through the account verification process asked by YouTube makes it a very appealing option. If you've already got a popular Facebook Page then turning those Page fans into live stream viewers will be attractive.
As live video posts can be made into any group or page, it would be possible to create a private Facebook group for a specific event or performance and only allow access to the group for those who have been granted "admission" or paid to view. This faces the same potential issues as using YouTube's private settings for a live stream as all money would need to be dealt with outside the platform and then each private group member would need to be directed to join the appropriate group.
Twitch
Cost: It is free to stream on Twitch
Monetisation Options: Watching a live stream on Twitch is generally free to those viewing.
Once you've met a number of criteria including having at least 50 followers, broadcasting for 500 total minutes broadcast, seven unique broadcast days, and an average of three or more concurrent viewers you would qualify for the Twitch affiliate programme.
That allows streamers to charge for subscriptions and take donations using tokens/virtual currency called Twitch Bits. As Twitch is owned by Amazon the payments and subscriptions are facilitated by them and can also be gated based on membership of Amazon Prime.
Read Twitch's introduction to live streaming
Use Cases: Twitch is synonymous with gamer live streaming, something that seems to hit up against a bit of a generational divide. I certainly remember sitting watching friends playing computer games, but that was genreally as I thought I would get a shot myself!
Twitch is the first platform on our list that acts almost like a TV station. Go to the Twitch homepage and you've got hundreds of channels of live streaming video to choose from. The interface feels reasonably similar to YouTube, except here the emphasis is live video game play.
Built into Twitch is an audience who are craving live video with the biggest streamers often drawing thousands of concurrent viewers, and there certainly are non-gaming streamers on the platform. Have a look at content categories such as Just Chatting to find creators who have hijacked what was designed as a video game directory into streaming channels of people "just chatting," to their chatrooms of viewers. There is a Music and Performing Arts category where the most streamed content is musicians creating long form content whilst interacting with their chatroom audience.
Twitch live streams can be started from the mobile app but given the niche appeal is mainly to stream HD or 4K video game play, often overlayed with a picture in picture or green-screened gamer, the highly trafficked videos are generally graphics heavy with fixed rig cameras, good lighting and high production values.
Zoom Video Conferencing
Cost: Free - Zoom has a free plan that allows up to 100 meeting participants but is limited to 40 minutes in length.
£11.99/month - The Pro plan lifts the 40-minute length restriction and allows meetings to be streamed for up to 24 hours.
Additional £32.00/month - Enable up to 100 "participants" to attend a meeting by adding the Video Webinars add-on to a monthly Pro plan.
Monetisation Options: The Zoom with PayPal integration allows you to charge a registration fee for your webinar through PayPal. When registering for your webinar, attendees will be taken to PayPal to complete payment and only once they've paid will they receive the webinar's joining information.
You can use the same process to charge for an on-demand webinar, i.e. one that has been live-streamed previously but a brief search through their documentation suggests that you can't upload a piece of previously recorded content as an on-demand webinar.
Read Zoom's introduction to webinars
Use Cases: Zoom has been getting a lot of coverage as the realities of working from home have kicked in for organisations around the world. Launched in 2013, Zoom is a online meeting platform that has raised a tonne of money and has spent it's way to steal the online meeting limelight from the likes of Skype, Webex, Hangouts and GoToMeeting.
If you've been invited to an online meeting recently, there's a decent chance it's been hosted using Zoom, and part of their magic is reeling you in and then charging you so your meeting can last longer than the 40 minutes allowed on their free tier.
Broadcasting one-to-many is called a "webinar" in the online meeting space and Zoom has functionality for this in addition to one-on-one or multi-party video conference calls. Webinars can either be live-streamed using the Zoom desktop app or once they've happened can be made available on-demand.
Primarily built as education and marketing events, webinars can have functionality like attendees asking question in an online chatroom, but Zoom as a tool is setup for business people and hosting meetings so your "performance" would likely also be advertised to guests as having a toll-free conference call phone number that they can call into. Slight incongruous.
Attendees to a Zoom meeting on a desktop or mobile device generally need to install the Zoom desktop client or app, meaning there's a potential technology hurdle for your attendees, but it is possible to get limited functionality when joining a meeting or webinar just in the web browser.
Live streaming through Zoom can be achieved in as straightforward a way as any of the free platforms with a webcam or app on your mobile phone, all the way up to using multi-camera setups as "virtual cameras" but the attendee experience is really setup for professional group conference calls or sales webinars so it's possibly going to feel like a bit of a jump for a live streaming theatre audience.
The multi-user aspects of Zoom might better lend themselves to groups interacting with each other, with as many as 100 cast members potentially all dialling in and participating in a "meeting" that is actually a rehearsal, class or reading rather than a live streamed performance.
Crowdcast
Cost: $29/month - includes up to 50 attendees and live streaming of up to 5 hours per month.
$49/month - includes up to 100 attendees and live streaming of up to 10 hours per month.
$89/month - includes up to 250 attendees and live streaming of up to 20 hours per month.
$195/month - includes up to 1,000 attendees and live streaming of up to 40 hours per month.
Each additional attendee is charged at 15¢ per live attendee. That means that you get charged if an extra attendee watches while you are live, not if they pre-register but then do not actually attend.
Plans can be upgraded and downgraded month to month. Larger or longer streaming events will be accomodated on fixed price deals.
Crowdcast mention in their pricing support documentation that registered charities or US non-profits will be given a 20% discount if they submit proof of status to support for verification.
Monetisation Options: Sign up for a Stripe account and connect it to Crowdcast. You'll be paid directly into your bank account for people watching your live streams.
Videos have two paid-for options; pay-to-stream where you set an amount in any currency available in Stripe for each attendee or set a Pay-What-You-Can price with a lower and upper limit and let your attendees choose.
On the lower plans, there is a 5% transaction fee + Stripe's processing fee of 1.4% + 20p. On the Business plan, there is a 2% transaction fee + stripe's processing fee of 1.4% + 20p. Registered charities or US non-profits may be able to negotiate lower fees from Stripe through their non-profit program however this is generally only available where 80% of transactions processed are donations and not sales of goods.
It is also possible to live-stream an event without charging attendees. You can still capture email addresses from those viewing.
Watch Crowdcast's video introduction to live streaming
Use Cases: I came across Crowdcast because they've recently become the promoted live-streaming partner of Patreon (a platform that allows you to distribute recorded videos and posts to subscribers so long as they continue to make a monthly contribution. More on them in the Distribution post.)
I think Crowdcast is really exciting for first-time live-streamers, particularly because starting a live stream that allows you to charge viewers is made as techncially straightforward as creating a free stream on the big free platforms. Crowdcast has an event creator page with built in browser webcam support, very similar to that offered by YouTube or Facebook Live. They've also got RMTP support for higher end streaming setups, all very similar to the other streaming platforms listed. Additionally, if you're running a Patreon community (and I'd suggest that as a content creator you should strongly consider it) then Crowdcast allows you to host live streams in addition to your regular community on-demand content.
If you are just starting to experiment with live streaming or how to market live streams to your audience then I think five hours of live streaming in a month will be a great way to get started, and if you do attract a huge initial audience to your live streamed event then it's only Crowdcast's 15¢ per attendee fee that you're looking to cover. The total number of attendees can also be capped if required.
Critical to all of this is the ability to charge attendees to watch live streams which is facilitated through Stripe. I could write a book on payment processing but I'll cut it short and simply say, as a creative business or freelancer you should absolutely sign up for Stripe as a way of processing payments online with minimal fuss, a huge number of integrated platforms and tools and money going straight into your bank account.
The ability to charge either a set amount or Pay-What-You-Can is a really nice feature. It's a bit hidden - when you're setting up your event on Crowdcast the options are either for fixed amount or what they term a "sliding scale." There is also functionality in the event creator for you to setup promo codes and discounts under "coupons."
The other thing that's worth highlighting with Crowdcast is that if someone signs up and then signs in to watch your live stream you're going to get their email address which It's easily exportable once the event has concluded.
The chatroom functionality, Q&A and voting that's so strong in a meeting platform like Zoom and can be so encouraging when the hearts and likes go past on Facebook Live can also be facilitated in Crowdcast, but live streamers also have the ability to toggle these features on and off.
Signing up for a trial Crowdcast account requires you to enter a credit card number however there's 14 days to establish the value of the platform. During the free trial live streams of up to 30 minutes can be hosted for up to 10 attendees.
weshowup.io
Cost: A commission of between 10-15% of your live-stream, live or on-demand registrations and audience contributions.
Monetisation Options: Sign up for a Stripe account and connect it to weshowup.io. You'll be paid directly into your bank account for people registering to watch on-demand, live stream or attend physical events and for contributions after the event finishes.
Creators and producers can chose what to charge for access to their videos or can allow free reservations with a Pay What It's Worth option after the performance.
Performers can also solicit contributions once their video has finished streaming, which weshowup.io advises generates a noticable uptick in income as audiences are being asked to contribute just as they're feeling most receptive to the "ask."
Visit the weshowup.io homepage to learn more about their offering.
Use Cases: weshowup.io has grown out of actor and web developer Kahlil Ashanti's personal need to formalise a Pay What You Can model for his 2016 show, Razor. The platform allows for audience members to make a reservation to attend an event, either free or paid for, with audience members asked to pay what they feel the performance was worth after the curtain comes down.
Crucially the audience member enters their credit card information whilst making the reservation, meaning that taking a donation at the end can be prompted by text or email and taking payment is friction free - probably weshowup.io's secret most powerful feature.
This pre-registration also means that you're getting the contact information of your attendees - cruical at turning digital attendees into longer term supporters and attendees once you're back in physical venues. All of this is facilitated through a branded landing page. You can see an example for weshowup.io's demo page.
Even if reservations are paid for ahead of the event, which can be in-person, live-streamed or on-demand screening of something pre-recorded, Weshowup have added functionality to make another "ask" of the audience member at the end of the performance and have seen a 30% increase in revenue coming from the top-up contributions.
weshowup.io are working with partners to get performers access to enterprise Vimeo accounts, meaning if you've got a filmed performance you'd now like to share with your audience you can do so without having to stump up for on-demand bandwidth.
The platform normallu levies a 10-15% commission on payments that are facilitated in the system, but their services are also available as an annual Software as a Service (SaaS) package. Stripe fees are charged as normal, however remember there's potential for having these reduced by Stripe if you're a registered charity or US non-profit. More details on Stripe's non-profit program here.
New customers can register for the platform on the sign-up page on the weshowup.io website.
Streaming Video Provider
Cost: £79/month - includes 750 GB or 2,222 hours of viewing bandwidth and 150 GB of video storage space.
Monetisation Options: Streaming Video Provider integrates with PayPal, 2Checkout.com or Authorize.Net to take payment for Pay Per View content. It is also possible to use the developer API to integrate with other payment gateways. They do not take any commission on payments processed through their platform.
Streaming Video Provider has a number of models in place including monthly subscriptions, "Global Ticket" options that allow access across a number of videos, "Playlist Tickets" for a subset of content or "Single Tickets" for sales per video. Rules can also be put in place for how many times videos can be accessed or how many times the same "Ticket" password can be used.
Read Streaming Video Provider's introduction to Pay Per View and live streaming
Use Cases: More of an enterprise tool than those I've covered in this post I was introduced to Streaming Video Provider when I was looking for a solution to stream shortform marketing content and needed a solution that would be accessible to potential buyers in China.
The Flash-based admin interface is perhaps not as up to date as some of the free services, but if you're an organisation that is committed to live streaming and wants to make specific or complex marketing offers then a platform like Streaming Video Provider might give you the powerful configuration options that you need. For example, you could sell a Pay Per View "Ticket" with Streaming Video Provider that would allow a viewer to access a number of different live streaming videos.
Starting a live stream is facilitated in much the same way as the other streaming platforms. A web cam can be selected as the video source when you're logged into Streaming Video Provider's Broadcast Panel. There is an iOS app for iPhone and iPad that allows full control, but there is a £9.99 monthly charge for this.
Much of the functionality that we've seen in other platforms, such as live streaming chat support, are also available on the Streaming Video Provider platform. As part of the Pay Per View checkout process you'll also be in a position to capture email addresses from those viewing.
Being an enterprise solution, Streaming Video Provider offers functionality that hasn't been present on other platforms we've looked at, like securing streams so that video is delivered in a way that makes it more difficult for viewers to pirate using software.
The higher monthly fee is likely to put off those who are still experimenting with live streaming, particularly if you're still looking to make the commercial case for a provider in your organisation. The 2,222 hours of inclusive streaming bandwidth broken down similarly to Crowdcast would see 5 hours of streaming content available to 444 attendees. Having said that each use case is different and a calculation would have to be made that traded off the Streaming Video Provider subscription and PayPal payment processing costs against Crowdcast's monthly fee structure and Stripe's fees.
Streaming Video Provider allows a 15-day free trial with no need to enter a credit card number to get started. Video output from trial users is watermarked with the words "Free trial" until a card is added and the initial payment made.